upcoming
Eadweard's Ear
Rümlinger Editions

An interface for composers, dancers and live musicians
12. – 13. 8. 2017, Festival Neue Musik
Rümlingen / Switzerland
---
Wiederholung und Differenz
Three duets. A choreographic triptych.
with
Jutta Hell und Dieter Baumann
March 30, to April 02, 2017,

at Uferstudios_Berlin, Studio 14 (Uferstr. 8/23, 13357 Berlin)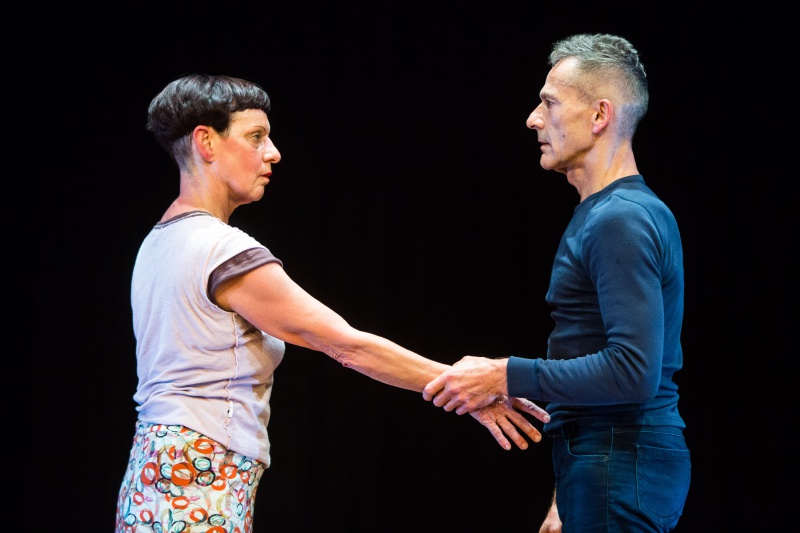 Repetition and difference
Three duets. A triptych.
Are the terms difference and repetition a basic pattern that shapes our bodies, our communication, our culture and our lives?
For Jutta Hell and Dieter Baumann, repetition and difference form the basis for different reflections on the approaches and consequences of their 30 years of joint artistic work as choreographers and dancers. On the basis of these terms, they question the memory of their bodies and their cultural memory.
Michaela Schlagenwerth wrote in the Berliner Zeitung:
"Wow. Simple, so poetic is this three-part duet. Two dancers around the sixty, the bodies digging into the falling, the holding, in a blind one-to-one trust, in which the persons disappear. A bit about how life transforms into dying. "
In March / April 2017 there is the opportunity to see this piece again.


Photos: Dirk Bleicker, Dieter Hartwig 









---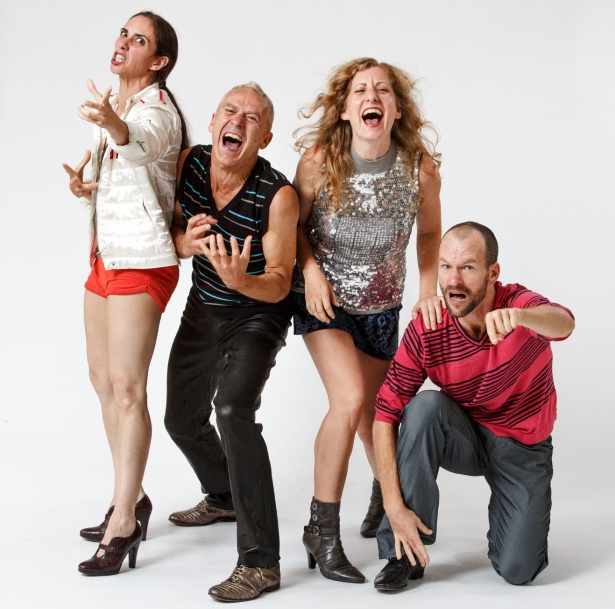 Voltage / ZERO
Premiere:
28. September 2016, 8:30pm
also: 
29. September - 01. Oktober 8:30pm
and 02. Oktober
5:00pm
Venue: Uferstudios, Studio 14, Uferstr. 8/23, 13357 Berlin
www.uferstudios.com/veranstaltungen
tickets / reservations
www.reservix.de or phone: 01805 700 733
reservations: rubato@snafu.de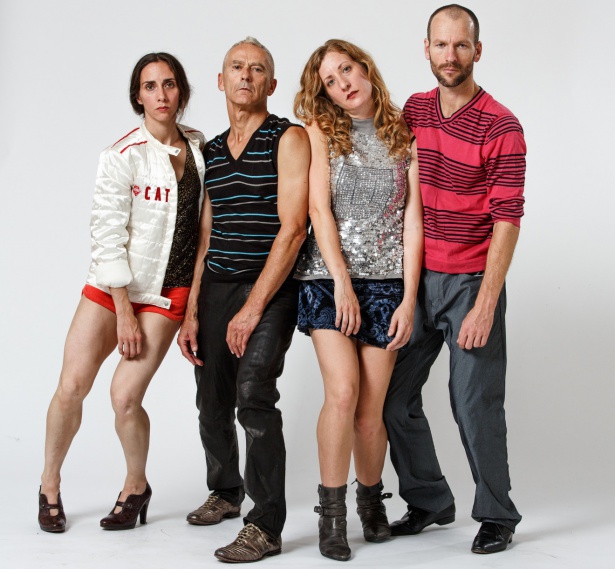 Voltage / ZERO
On. Off. For. Against. Plus. Minus. Tension. Relaxation. Voltage / ZERO. Incompatible? What potential of the "possible" exists in conflict, dissenting opinions, feelings, attitudes, action?
In contrast to the concept of consensus, conflicts constantly renegotiate differences and one's own perception. There are no fix positions. In the concept of openness, Rubato responds to a key question: "how do we remain capable of acting in the face of increasingly more complex crisis situations?"
Experience with conflict is not abstract. It takes place in concrete situations and is associated with emotions, people, objects, spaces… The body and interactions between bodies create the field on which conflict and tension first become visible and are then negotiated. The spectrum of physical patterns of action and reaction ranges from simple gestures to pure violence.
The stage and choreography of Voltage / ZERO creates a dynamic space of reflection. What masks and costumes do conflicts and tension wear? Which language of movement do we use when we deal with them? What are the physical phases of a dispute? What happens when bodies collide? What is it like when conflicts are redirected, deflected or are resolved? What does it mean to us when we are subjected to situations of tension over a long period of time? What does the experience feel like when a conflict is mastered or overcome?
Voltage / ZERO: before a conflict is after a conflict is before a conflict.
Idea, Concept, Stage: Jutta Hell, Dieter Baumann
Choreography, Director, Costumes: Jutta Hell
Dance, Choreography: Mercedes Appugliese, Dieter Baumann, Carlos Osatinsky, Anja Sielaff
Music: Da Bao
Lightdesign: Fabian Bleisch
Communication: k3 berlin
Production: Tanzcompagnie Rubato, Berlin, supported by the Governing Mayor of Berlin, Senate Chancellery Cultural Affairs, supported by Fonds Darstellende Künste e.V., in cooperation with Studio Sonic_ Berlin, Uferstudios_Berlin, tip and ZITTY Berlin.





Photos: Dirk Bleicker


---
The photo book
30 years Tanzcompagnie Rubato

Book release:

September  2015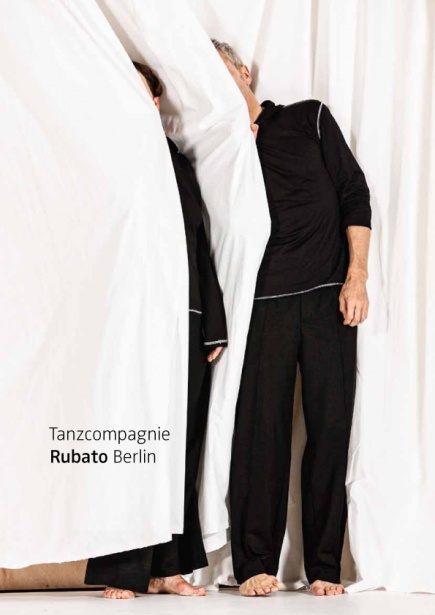 Published by Jutta Hell und Dieter Baumann
Layout: Dirk Bleicker
Editorial: Sven Neumann


With original contributions from  
Dr. Johannes Odenthal and Jun. Professor Dr. Susanne Foellmer




---